Refuge Mera Lodge is one of the excellent accommodation places at Khare, Mera Peak Climbing (6,470m). Refuge Mera Lodge is located at Khare, Mera Peak, Solukhumbu, Himalaya Nepal and near from Mera Peak Base Camp on the way of Mera Peak trek. Khare is a last hotel and lodge point for Mera Peak, which height is 4,950 meters (16,240 feet) from sea level. You can hire all your Mera Peak Climbing equipment from refuge Mera Lodge such as gear like Climbing boot, Crampons, Ice Axe, Harness, Jammers, Karabiners, figure eight, tap sling, etc.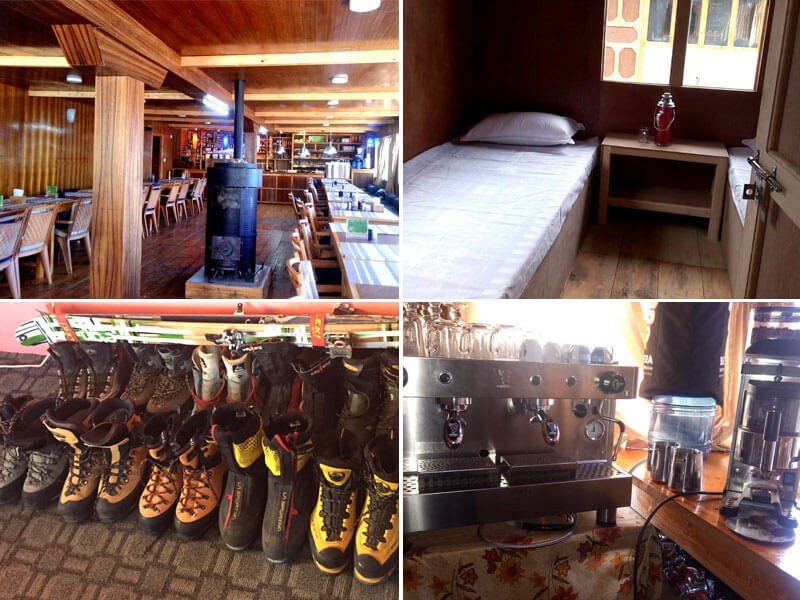 We, Mera Alpine Treks always ready to listen to our clients and meet the client needs. Our Mera Alpine Treks client highly recommended this lodge to stay during Mera Peak Climbing because of the wonderful hospitality and facilities. From many years our Mera Peak Client staying at Refuge Mera Lodge at Khare enjoy services like comfortable lodging and delicious food facility along with best Himalayan Java Coffee and bakery items. Refuge Mera Lodge provide 24/7 hours safety and security facility in free of cost like WiFi internet, heater and battery charge, money exchange, first aid medical kit, walkie talkie, weather forecast, high altitude mountain sickness, sked stretcher, Gamow bag, etc for Mera Peak Climbing.
Mera Alpine Treks client says, we are satisfied with this lodge services their complementary services, and expected price of services. Refuge Mera Lodge is more beneficial for all Mera Peak Client to stay. For further information click here Refuge Mera Lodge.